In his interesting article, Cloud Automation: problem & solution, Dor Juravski talks about Performance and SLA as key challenges to cloud based applications and services.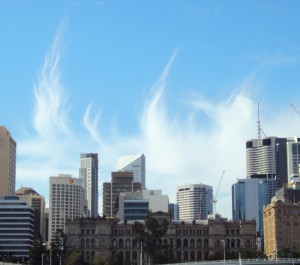 Dor also suggests Application Performance Monitoring (APM) as a mitigation to this challenge.
When we move from in-house application to cloud-based application, we shift some of  the responsibilities around SLA, DR and performance to the cloud service provider. Having said that, we still own the business risk of our application not been there for our clients/internal workers.
What will happen, it time, is that cloud services will be utilised like water and electricity today – we will use cloud services and not even think about performance or disaster recovery. Till that day will come, we will still need to be mindful and understand our  cloud-provider's SLA, performance policies and their alignment with our business KPIs. If needed we should consider APM tools to help us manage these KPIs.
Cloud services are the way of the future, we need to address the key challenges and be aware of the business and technical implications of the new order.