The market is now buzzing with Clouds, it seems that everywhere you go in the hi-tech industry you see cloud application, cloud conferences and cloud offerings.
I was Asked by some friends – What you get out of this "cloud"?
In a high level, there are three types of cloud-based offering:
Software as a service (SaaS)
Sometimes referred to as "software on demand," is software that is deployed over the internet and/or is deployed to run behind a firewall on a local area network or personal computer. With SaaS, a provider licenses an application to customers as a service on demand, through a subscription or a "pay-as-you-go" model.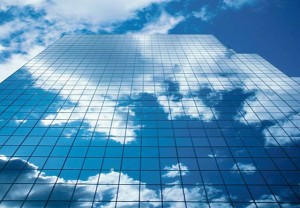 Example of SAAS – Google apps, Microsoft BPOS
Platform as a service (PaaS)
The delivery of a computing platform and solution stack as a service. PaaS offerings facilitate deployment of applications without the cost and complexity of buying and managing the underlying hardware and software and provisioning hosting capabilities, providing all of the facilities required to support the complete life cycle of building and delivering web applications and services entirely available from the Internet.
Example of PAAS – Windows Azure
Infrastructure as a Service (IaaS)
Delivers computer infrastructure, typically a platform virtualization environment as a service. Rather than purchasing servers, software, data center space or network equipment, clients instead buy those resources as a fully outsourced service. The service is typically billed on a utility computing basis and amount of resources consumed (and therefore the cost) will typically reflect the level of activity. It is an evolution of virtual private server offerings.
Example of IAAS – Amazon EC2
Some of these offering could be implemented without cloud technologies. You could, for example, have a software-as-a-service hosted on a single computer in your garage, but in general these offerings are moving more and more to cloud-based infrastructure.